Are you planning a journey from Athens to Milos? Not sure what's the best way to get there? This guide will go through all the options available when travelling from Athens to Milos.
Milos is one of the most well-known islands in the Cyclades with world-famous rock formations, stunning beaches and a holiday atmosphere.
To find out how to get to Milos from other destinations view our 'How to Get to Milos' Post
This post may contain affiliate links, which means I may receive a commission, at no extra cost to you, if you make a purchase through a link. Please see my full disclosure for further information.
Athens to Milos Map
The distance between Athens and Milos is 159km.
How to Get from Athens to Milos
There are many options when travelling from Athens to Milos. Here are the main choices:
A flight from Athens International Airport to Milos
A fast ferry from Piraeus Port to Milos
A slow ferry from Piraeus port to Milos
Slow Ferry from Lavrio Port to Milos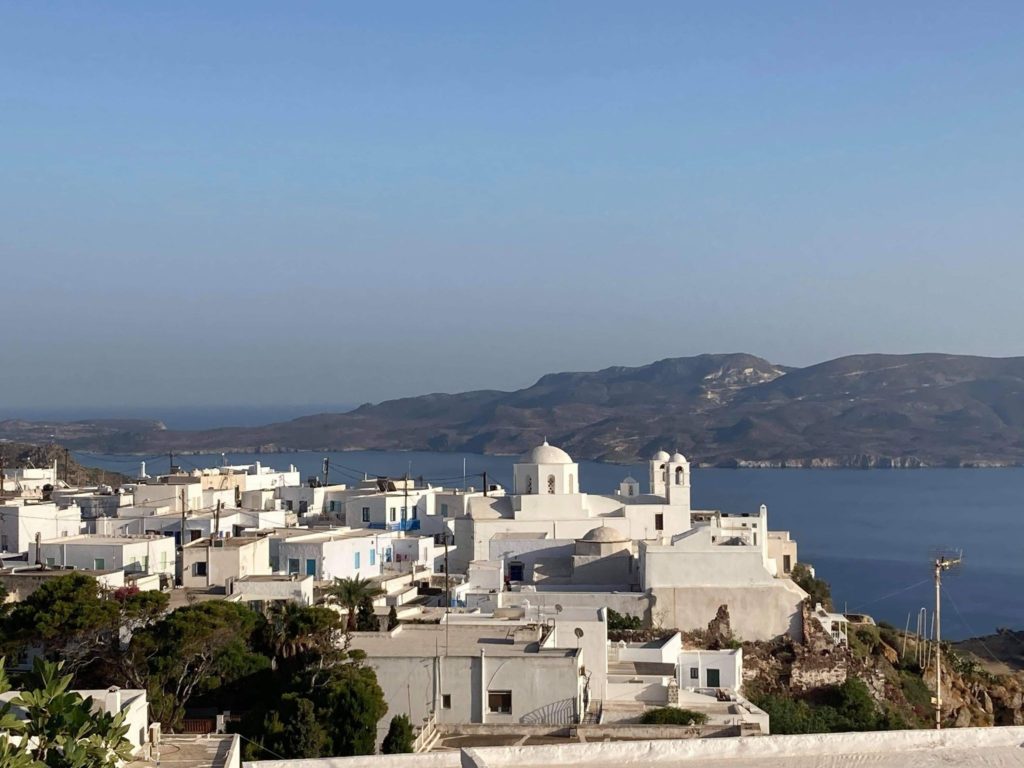 Flying from Athens to Milos
Sky Express operates flights from Athens International Airport to Milos. If you're flying into Athens Airport, flying may be a quicker option. Book in advance to get the latest deals. You can view prices and availability on Travel Supermarket here.
Ferry from Athens to Milos – Travelling from Piraeus Port to Milos
Frequent ferries run all year round with more frequent services running during the summer season (May-September) and even more services during the months of July and August. The journey time varied depending on which ferries you choose, but journies are usually between 3 and 4.5 hours and usually cost between €40 and €70..
Ferry schedules vary by day. The following list includes the most common ferries. Make sure you check Ferryhopper for updated times:
7:00 Seajets ferry (3 hours)
7:05 – Agean Speed Lines (4 hours)
8:00 – Seajets (2.5 hours) – FASTEST
10:00am Minoan Lines (4.5 hours)
14:55 DIONISOS SOLOMUS (7 hours) – CHEAPEST
3:15pm Seajets (3.5 hours)
5:00pm Aegean Speed Lines (3 hours)
17:30 OLYMPUS (6 hours, 15 minutes) – BUDGET
View ferry times for your dates below:
How to get to Piraeus Port
Ferries to Milos leave from Piraeus Port which is a short drive away from Athens city centre. There are the best ways to reach Piraeus port for your journey to Milos.
MRT to Piraeus Port | From Athens centre, simply catch the metro to Piraeus station. There's then a free shuttle bus connecting to the different port gates. This takes 30 minutes from Athens centre and 1 hour, 20 minutes from Athens Airport.
Private Transfer or Taxi to Piraeus | A taxi from Athens city centre to Piraeus port should cost around €20. From Athens Airport, expect to pay around €50 for the 45-minute journey. You can also book a private transfer in advance with Get Transfer for a similar price. View and book transfers here.
Walking to Piraeus Port | If you're already staying in Piraeus port, it's so useful to be able to walk to your ferry departure. There's also a free shuttle bus connecting the different gates together which runs every 20 minutes from Piraeus metro station. View places to stay near Piraeus port here.
Travelling to Milos by Boat from Lavrio Port, Athens
There are rarely ferries running from Lavrio to Milos. The Blue Star ARTEMIS runs on some days in high season to Milos with a journey time of 15 hours, 20 minutes.
Flights from Athens to Milos
Milos has a small airport that serves national flights to Athens. The flight duration from Athens to Milos is around 45 minutes and flights run several times each week depending on the season. More flights run during peak season in the summer months.
How to Get from Milos Airport to Adamantas
The easiest way to reach Adamantas (the port of Milos) is by taxi. A taxi can be as quick as 5 minutes but taxis in Milos can be very costly. There is also a local bus run by KTEL which takes 15 minutes from Milos Airport to Adamantas. Buses run up to every hour depending on the season.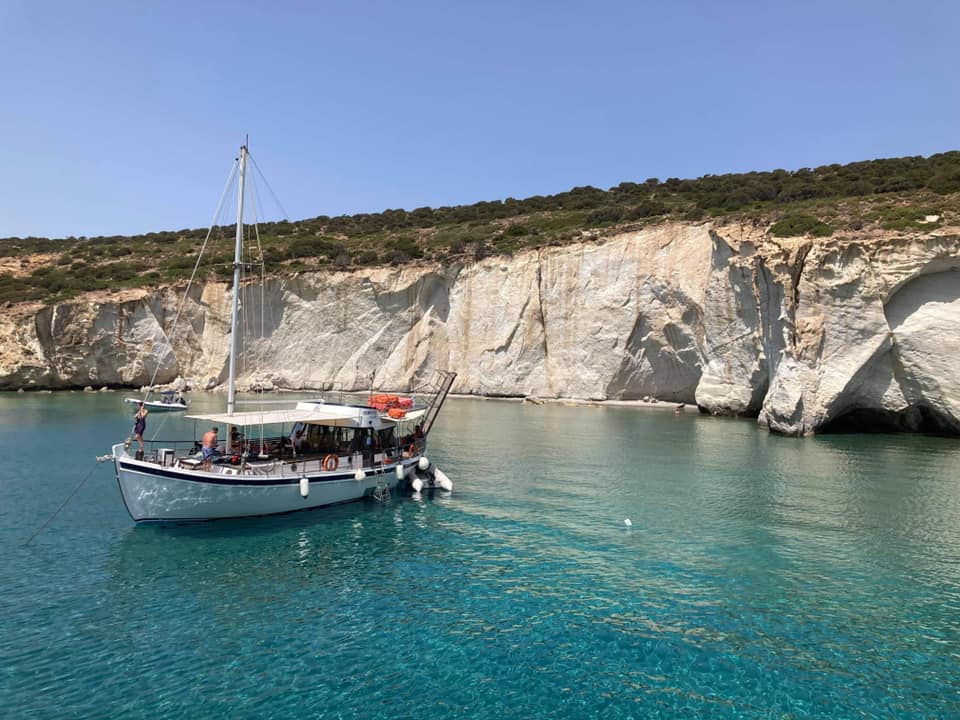 What is the Cheapest Way to Travel from Athens to Milos?
The cheapest way to travel is by ferry. The longer ferry routes are often cheaper. The cheapest routes are the 17:30 OLYMPUS ferry (€35) and the 7:00 and 14:55 DIONOSIS SOLOMUS (€36.50).
There's also a Blue Star Route with a journey duration of 15 hours that runs from Lavrio port at 7:30 on some days (€20). Although this route is long, you'll get to see lots of other islands along the way!
More Greece Journey Planners
More on Greece