If you're looking for a trip to a Greek island, Ikaria is the place to be! If you're not sure how to get there, good news: this post will give you all the detailed information you need to arrive in Ikaria, Greece, including flights by plane, bus and ferry routes, city to island routes, and how to get to Ikaria from other islands.
We'll also help you find out how to travel around Ikaria once you get there, ensuring you can see all the sites on this fantastic island! We've got both the cheapest route possible to Ikaria and the fastest possible route and everything in between. There's so much to see in Ikaria, from the Folklore Museum Of Vrakades to the famous Ikarian sea, where Icarus, son of Daedalus, fell after flying too close to the sun. On top of all that, there are a couple of stunning unique beaches and thermal baths!
Whether you're island hopping in Greece or you've reached Athens airport and want to get to Ikaria, this is the guide to help you through the journey.
This post may contain affiliate links, which means I may receive a commission, at no extra cost to you if you make a purchase through a link. Please see my full disclosure for further information.
Where is Ikaria Located?
Ikaria is one of the islands in the middle of the northern Aegean sea. Ikaria is a 2hr 45 mins from the party island of Mykonos and the historic gem of Samos, 7 hours from Athens, and 4hrs 20 mins from Chios, all by ferry. View ferry prices and availability for your dates here.
The main town of Ikaria is Agios Kirykos, which is also a ferry port. It's also the administrative capital of the island and the regional unit, which includes the island of Fourni, a 25-25 minute ferry ride away.
Ferries also dock in Evdilos in the north of Ikaria, which is an hour away from Agios Kirykos by car. View hire car prices for your dates here.
Ikaria is known for its peaceful, natural, and relaxed atmosphere. Much of the island is mountainous with beautiful Greek mountain and sea views. As well as the several beautiful beaches, there are many museums in Agios Kirykos as well as in several smaller villages around the 255km2 island, which is a perfect place for families.
Note: Ikaria and Chios are both very near Turkey, and a faster option may be via Turkey However, this will require going through passport control and leaving the Schengen Area.
How do You Get to Ikaria?
There are several ways to get to Ikaria, but the most popular is by ferry – either passenger ferry or car ferry. You can also get a plane from Greece to the National Airport or an international flight to Chios. View flight prices for your dates here, or compare ferry prices here.
Flights to Ikaria
Though you can fly directly to Ikaria, the airport only serves the cities of Athens, Thessaloniki, and a few of the islands, and these flights operate around 3 times a week.
Alternatively, you can fly to Chios and then get the ferry. These flights are also only domestic, going to the cities of Athens and Thessaloniki and the islands of Lemnos, Mytilene, Rhodes, and Samos. These flights are much more common and run every day. The only airlines that fly to Chios or Ikaria are:
Olympic Air
Aegean Airlines
Sky Express
Make sure you book ahead online or by phone to get a good deal! The prices from Athens start as low as 30 euros and can go even lower at certain times of the year. The ferry from Chios to Ikaria takes 4hrs 20 mins via Karlovasi or 6hrs direct.
>> (opens in a new tab)" rel="noreferrer noopener sponsored" class="ek-link">View flights for your dates here >>>
Ferries to Ikaria
Although flying is fast, the ferry is by far the most common and convenient way to get to Ikaria. Not only that, but you get to take in the beautiful sights of the Aegean Sea as you go! Ferries are definitely best for island hoppers in particular. A detailed guide is below, but use Ferryhopper to get the best deals and times for your ferry needs!
How to Get to Ikaria from Mykonos
These two islands are about as opposite as you can get in terms of atmosphere, but they're equally as beautiful and worth a visit! The only way to get from Mykonos to Ikaria is by ferry unless you fly back to the mainland first.
A ferry from Mykonos Airport to Agios Kirykos takes 3 hours and 5 minutes and ranges in price between 30 and 90 euros. 
How to Get to Ikaria from Athens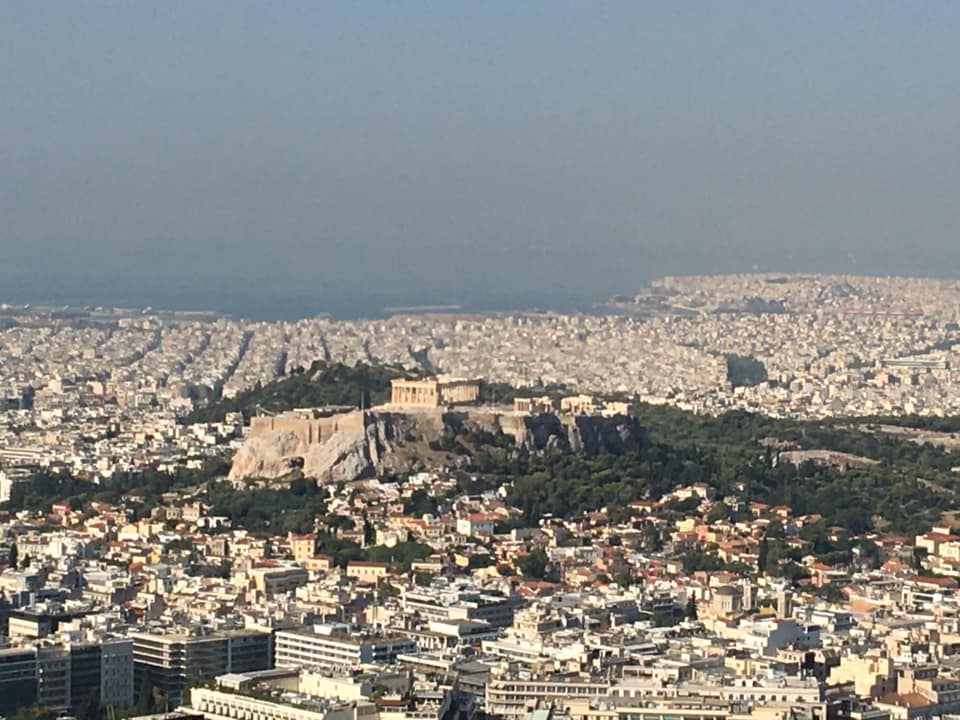 Athens to Ikaria is a very popular route, as many people land in Athens specifically to visit the islands. There are a few options to get between Athens and Ikaria. The ferry is the cheapest option. Your choices are:
A ferry from Piraeus Port to Evdilos – 7.5 to 9-hour journey
A ferry from Piraeus Port to Agios Kirykos – 6 to 8-hour journey
A ferry from Rafina Port to Evdilos – 8.5 hr journey
A ferry from Piraeus Port or Rafina via Mykonos, Chios, or another island – 6 hr journey
A ferry to Samos, Naxos, or Chios followed by a flight – 6 to 8-hour journey
A flight from Athens to Ikaria – 4 hours (fastest option)
A flight from Athens to Chios followed by a ferry – 7 to 8.5-hour journey
How to Get from Crete to Ikaria
The biggest island and the one with the biggest population, Crete is a popular holiday destination. There are several ways to get between Crete and Ikaria. These are:
A ferry via Mykonos (cheapest option) – 12-hour journey
A direct ferry – 17-hour journey
A bus ferry to Athens followed by a ferry – 19-hour journey
A flight from Heraklion (fastest) – 5-hour journey
A flight from Chania – 6-hour journey
How to Get from Chios to Ikaria
Chios to Ikaria is one of the most popular routes between Greek islands. There are a few ways to get between them, including:
A ferry via Karlovasi – 4.5 hour journey
A direct ferry – 6 hr journey
A flight between from Chios Airport (fastest) – 4.25 hour journey
Samos to Ikaria
Samos and Ikaria are relatively close islands, and therefore the only way between them is by ferry. The options are:
A fast ferry (fastest) – 2.5 – 3hr  journey
A slow ferry (cheapest) – 3hr to 3.5hr journey
Naxos to Ikaria
Naxos is a popular tourist destination for those interested in ancient archaeology. To get between it and the natural beauty of Ikaria, the only real option is by ferry, though there is a very long flight route. You can get:
A ferry via Mykonos (cheapest and fastest) – a 4-hour journey
London to Ikaria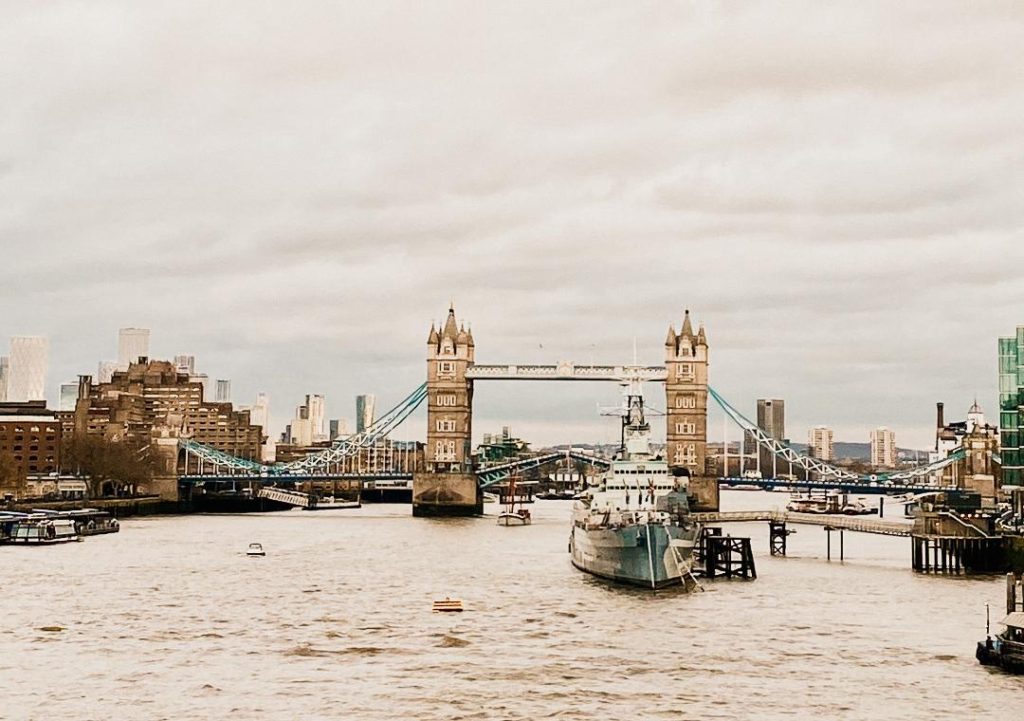 Your options for getting from London to Ikaria are fairly limited, but there are still options! They are:
Fly to Athens or Thessaloniki and fly to Ikaria
Fly to an island that serves Ikaria and fly to Ikaria
Fly to a nearby island and get a ferry
Fly to Athens and get a ferry
UK airports that fly to Athens are:
London Heathrow
London Gatwick
London Stansted
London Luton
Bristol
Birmingham
Manchester
Edinburgh
UK airports that fly to Thessaloniki are:
Birmingham
Bristol
Edinburgh
Leeds Bradford
London Gatwick
London Heathrow
London Luton
London Stansted
Manchester
Newcastle
UK airports that fly to Mykonos are:
London Gatwick
London Heathrow
London Luton
Bristol
Manchester
Southampton
View flight prices and availability for your dates here >>>
Ikaria Port
The main port of Ikaria is Agios Kyrikos in the south of the island. It is 12km from the airport and next to the marina and harbour. The city centre is only a few metres away, and the Port Authority of Ikaria is based here. There are also several hotels and traditional apartments nearby.
The secondary port is the northern port of Evdilos. Most commercial vessels, as well as some passenger ferries, dock here. There's a marina nearby and the port being only a few metres from the town centre. It's 35km from the airport.
How to Get Around Ikaria
Ikaria is a relatively small island, but there are several ways to get around. The main options area:
The roads are quite winding and old fashioned, so drive carefully!
Buses in Ikaria
Buses are a great way to get around the island. They're run by Amfitriti Travel and are a good way to see the island. They start from 1.30 euros depending on the trip length and give discounts for large groups and families.
Taxis in Ikaria
Taxis are quite expensive, but they're a reliable way of getting around the island quickly. They can be found and picked up in any central part of the island, and a couple of companies allow pre-booking. Find the best deals on GetTransfer.
Organised Tours in Ikaria
Thanks to its nature and rich wine and Greek food production, there are plenty of tours to experience in Ikaria! Some of our favourites are:
You can also find several small tours of the natural scenery and the historical areas and ferry tours on the island itself.
Hiring a Car in Ikaria
Car and motorbike rentals are popular in Ikaria as getting the car there on the ferry can be a bit of a hassle – and of course, if you flew to Greece, you don't have your own car with you! Rentals are a common option, and there are a few rental places in Agios Kyrikos, Evdilos, and Armenistis.
These are the best way to find the island's hidden gems and explore with your family or by yourself! View car hire prices and availability for your dates here.
More on Greece
More Transport Guides