The UK has some of the most beautiful cities globally that are well worth a visit. Here is the ultimate list of the most beautiful cities in Scotland, the most beautiful cities in England and the prettiest cities in Northern Ireland and Wales to add to your bucket list. For each city, top travel bloggers have handpicked 5 amazing things to do with kids so you can plan the perc=fect city break to some of the most beautiful cities in the UK.
This post may contain affiliate links, which means I may receive a commission, at no extra cost to you if you make a purchase through a link. Please see my full disclosure for further information.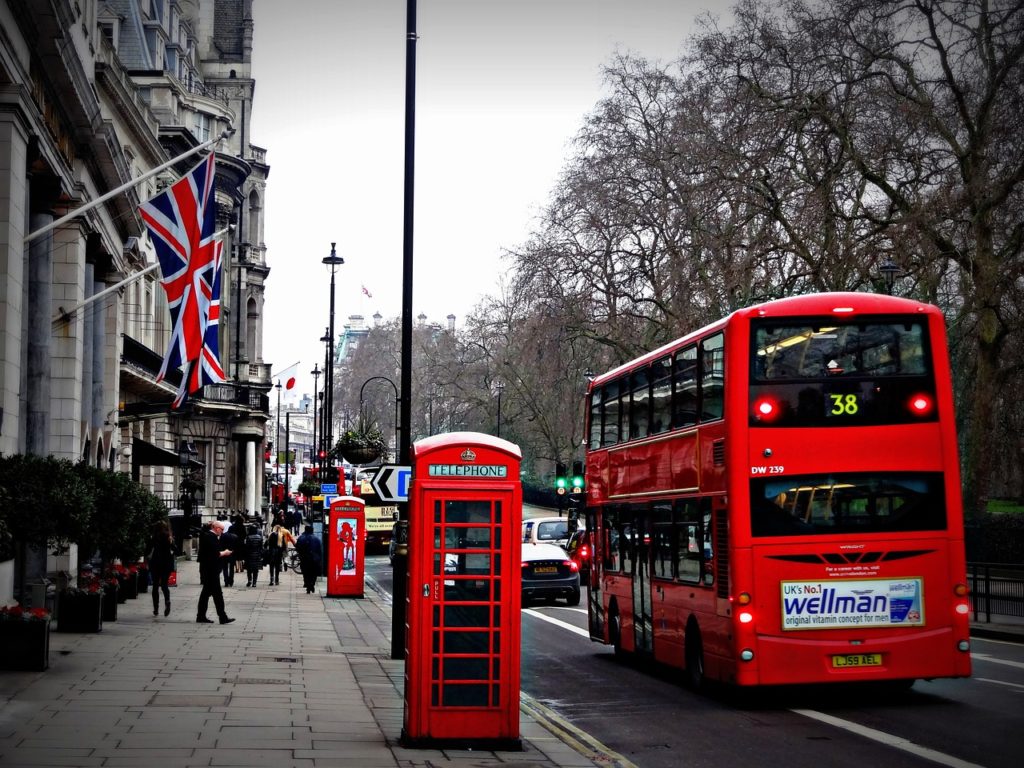 Beautiful Cities in the UK Map
Beautiful Cities in England
#1 York
The historic city of York is known for its fantastic architecture as well as its Viking and Roman heritage. But its lesser-known attractions include spacious city centre parks, ornate bridges and leafy pedestrianised paths that run alongside the River Ouse, which flows through the city centre. York is a photographer's dream, with York Minster at its heart.  
Best Things to do in York with Kids
Walk along the city's medieval era stone walls, which at 2 miles long are the longest city walls in England and see the four medieval gateways that lead into the city.
Wander the cobbled shopping street, The Shambles, which was voted Best Street in Britain and is said to be the inspiration for Diagon Alley in the Harry Potter movies.
Learn how Yorkies lived in the past at the Tudor, Victorian and Georgian era historic houses in the city centre. 
Take a family-oriented tour of York Minster, the largest Gothic cathedral in Northern Europe which boasts the largest expanse of stained glass anywhere in the world. 
Visit the free National Railway Museum, the largest museum of its kind in the world and home to the largest collection of railway carriages. 
Stay at one of the family-friendly York hotels on Tadcaster Road, a short walk from the city centre and next to parkland. 
Recommended by Sinead, York with Kids
#2 London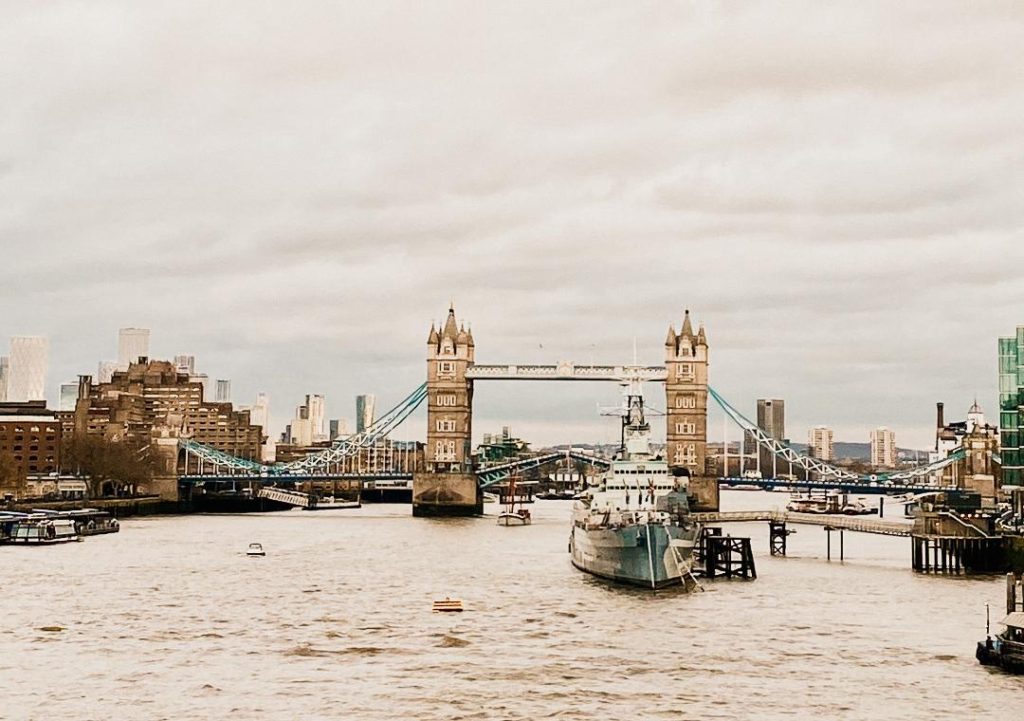 Not only is London one of the most beautiful cities in the UK, but it's also one of the most interesting. This is the capital of the United Kingdom, home to the Royal Family and the seat of the UK government. It's also jam-packed with fun things to do.
Built along the River Thames, London started life in Roman times, and during the third century, the city – known as Londinium – had a population of 50,000. Since then, London has only continued to grow, surviving wars, rebellions, plague and pestilence, fire and countless other events big and small. These historical events helped shape and mould London, and much of the city's history can still be seen from Roman ruins to Royal palaces. 
The best way to enjoy London is on foot, walking between neighbourhoods, each with its own flavour and character. Get a feel for London's size – and a birds-eye view of the picture-perfect layout – with a trip around the London Eye or from the Sky Garden. 
Best Things to do in London with Kids
Visit the Natural History Museum. London is full of brilliant museums, many of which are free, the Natural History Museum is easily one of the best. 
Take a trip along the Thames. See the city by boat with a trip from central London to Greenwich, where you can stand on the Prime Meridian line. View London boat trips here.
Wander around Kew Gardens. Kew Gardens is one of the most important botanical gardens in the world. It's also home to the largest Victorian glasshouse in the world – and it's just 30 minutes from Central London. Buy your Kew Gardens entrance ticket here.
Enjoy afternoon tea. There's nothing quite so quintessentially British as the tradition of taking afternoon tea and cake. London is home to lots of places offering themed afternoon tea for kids. 
See a West End show. You're spoiled for choice when it comes to family-friendly theatre in London. 
Where to Stay in London with Kids
There are many great places to stay in London with kids, we particularly like St Ermin's Hotel. 
Recommended by Katja, globetrotting.com
#3 Bath
Bath is one of the most beautiful cities in the UK, if not the world. Packed full of Georgian architecture with some significant Roman remains at its heart, it's got plenty here for visitors to enjoy.
Best Things to do in Bath with Kids
If you're looking for things to do in Bath with kids, then the top choices are –
Visit Victoria Park (opened by Queen Victoria when she was 11 it is one of the best playgrounds in the country).
Enjoy the Roman Baths in the city centre.
Visit Bath City Farm, with great views down on the streets.
Enjoy the history at No 1 The Crescent to discover life in 18th century Bath.
Eat buns at Sally Lunn's – they've been serving them since the 17th century.
Where to Stay in Bath with Kids
The city is made for wandering and is beautiful to just lose yourself in the atmospheric architecture. Stay in the centre at the Royal Crescent hotel if money is no object. Otherwise, the Queensberry is a fantastic option set in one of the Georgian buildings the city is so famous for. This is a city to really enjoy, it's small enough to explore on foot and to see over a long weekend.
Recommended by Nichola, Global Mouse Travels
#4 Liverpool
Liverpool is a city that has awakened from its industrial slumber over the last decade with fresh money from the EU development fund to become a great destination for families.
Today you will find a modern city that really comes alive along its waterfront with the Mersey River. Today Liverpool has museums, attractions, shopping and food all located in this area. Madame Tussauds, The Tate Museum, The Beatles Experience and the Merseyside Maritime Museum, just to name a few. You will find some great things to see and do on a family trip to Liverpool.
Best Things to do in Liverpool with Kids
A visit to Anfield, the home of Liverpool Football club is a must for any families with children who love football. A tour of the stadium includes access to the stands, the locker room and the football museum. Take a look at this guided LFC tour.
The Liverpool Dungeons is part history part theatre, this activity will both educate and entertain the kids.
The Liverpool big wheel or Ferris Wheel on the river will whisk families to a height where all the city is visible.
Arcains Liverpool has 3 floors of video games waiting to entertain teenagers and adults, everything from pinball, air hockey to the latest blockbuster games.
The Liverpool Maritime Museum celebrates Merseyside's association with shipping, you will see full-sized replicas of cabin interiors from different boats and even a Titanic exhibition.
Where to Stay in Liverpool with Kids
The best area to stay is near the waterfront as that is where most of the activities, shopping and restaurants are.
Opposite the Albert Dock, you will find the Liverpool One shopping centre and entertainment area. There are over 170 shops featuring Sketchers, Apple, Victoria's Secret, Lego and Disney for families visiting Liverpool and 3000 car parking places. With Liverpool's location close to Manchester, North Wales and Blackpool, it's an ideal destination and base for a holiday.
Recommended by Mark from Wyld Family Travel
#5 Norwich
Norwich was once England's second-largest city behind London. It's the UK's most complete medieval city and still has many cobbled streets from the period. When you visit Norwich with kids, you can learn more about its interesting history and/or just appreciate the area's natural beauty along the North Norfolk Coast or on the Norfolk Broads.
Best things to do in Norwich with kids
Norwich Castle – This Castle built during the time of William the Conqueror is now a museum.  There are interactive exhibits for kids and tours of the dungeon and battlements.  Note: The Castle is currently undergoing a major transformation project, so there may be some planned closures.
Whitlingham Country Park – Even kids can do the easy 2 mile trail around Great Whitlingham Broad.  Alternatively, they might enjoy the water sports as you can hire gear there.  It's also a good spot for bird watching.
Norwich Puppet Theatre – You can see family-friendly original shows inside a converted medieval church.  The Puppet Theatre also offers workshops and masterclasses for a wide age range.
Norfolk Snowsports Club – The whole family can try (or practice) skiing, snowboarding, or tubing in a fun and safe environment all year long.  It's an ideal place to learn as all sessions are conducted under the supervision of experienced instructors and helpers.
Eaton Park – At this park, you can enjoy a crazy golf course, a miniature train, a skate park, a boat pond, and more.
Where to Stay in Norwich with Kids
To make the most of your time in Norwich, choose a hotel in the city centre like the historic Maids Head Hotel.
Recommended by Anisa, Two Traveling Texans
Beautiful Cities in Scotland
#6 Aberdeen
Aberdeen is a very underrated city in Scotland. Known as the granite city, Aberdeen is located by the ocean with incredible landscapes and beautiful scenery. Since Aberdeen lies so far north, it's the gateway to the highlands and the most northern major city on the island.
Aberdeen has a lot of wildlife such as whales, dolphins, seals and even puffins. Take a boat tour out onto the open ocean for the best chance of spotting these animals. Even though Scotland is known to be cold with lots of rain, Aberdeen's location by the ocean means there is a lot more sun than further inland. Even on rainy days, the sun comes out at least once, and you'll be able to enjoy nicer weather.
The city of Aberdeen isn't incredibly large, so you can easily get around on foot or bus. Make sure to visit Ellon, located around 45 minutes north of the city and home to one of the UK's most famous breweries, Brewdog. Enjoy a tour of the brewery before moving on to spend the afternoon at Newburgh seal beach. Hundreds of seals gather here right on the beach and the area is fantastic for hiking. Of course, Aberdeen is known for its castles, so add Dunnottar to your to-do list.
Recommended by Victoria, Guide Your Travel
#7 Edinburgh
Edinburgh is the most famous city in Scotland and is often considered one of the most beautiful cities in the World – for good reasons!
It has a long history and so much charm with old buildings, monuments and several hills offering wonderful viewpoints.
Highlights include the impressive castle with the royal jewel display, the Royal Mile, its historical closes, and Calton Hill with its stunning views, especially at sunset.
Just be ready to walk up and down!
Best Things to do in Edinburgh with Kids
When travelling with kids, the top 5 attractions are:
Exploring the Potter trail around the city, to follow the inspiration of J.K. Rowling.
 For active families, climbing Arthur's Seat for great views of town and the area.
Visiting Camera Obscura and having fun with the optical illusions.
 Journeying to the Center of the Earth at the Dynamic Earth museum to learn about geology.
Visiting the Edinburgh Castle and traveling back in time.
Where to Stay in Edinburgh with Kids
Edinburgh has a large choice of accommodations with a mix of rentals, serviced apartments, and hotels. It is a lot easier to stay close to the old town, to avoid parking difficulties.
For a historic stay, check out the Balmoral Hotel in the heart of town.
Recommended by Claire, ZigZag on Earth
Beautiful Cities in Wales
#8 St Davids
St David's in Wales is the smallest city in the UK and also one of the most beautiful. It is situated on the Pembrokeshire coast and offers families a glimpse of Welsh history alongside fun outdoor pursuits. The magnificent St David's cathedral dating back to the 12th-century takes centre stage and is the final resting place of the patron saint of Wales.
Stop for ice cream in the high street or indulge in St David's chocolate shop before heading to Dr Beynon's Bug Farm so the kids can get up close to insects and even get to hold some of the larger critters.
For older kids, St David's Escape Room offers them a chance to work with mum and dad to escape from a room. It's a team activity and great for all the family to participate in.
There are plenty of water activities for all ages to enjoy by the coast. Kayaking, paddleboarding and wildlife boat trips will keep everyone amused for hours.
 Families can buy and download a treasure trail to discover the secrets of this ancient city. This two-hour circular loop trail is suitable for 6 years and above.
Best Things to do in St Davids with Kids
Oriel Y Parc Visitor Centre
The Grove Hotel in St David's is a good place to stay.  
Recommended by Angie, Where Angie Wanders
Beautiful Cities in Northern Ireland
#9 Belfast
Belfast is a compact and interesting city to explore with children. The capital of Northern Ireland, there's plenty of history and culture in Belfast. Although not beautiful in the romantic sense, Belfast has some stunning architecture – highlights include the iconic Titanic Museum overlooking the River Lagan and the City Hall, a Renaissance-style building built at the turn of the 20th century to celebrate Belfast becoming a city.
Best Things to do in Belfast with Kids
There are some key attractions in Belfast for families:
The Titanic Museum offers an in-depth but sympathetic exploration of this famous ship. There are plenty of interactive exhibitions to appeal to children of all ages and the ship's final moments are depicted sensitively so young children will not be upset.
W5 is a state of the art science centre which has been reimagined during lockdown to offer a refreshed environment to entertain families – it covers climate change, engineering, medical research and much more.
For families interested in Belfast's recent history, a black cab tour across the city is an interesting way to get to grips with the Troubles.
The Salmon of knowledge – a giant fish sculpture – is a popular attraction which children like to track down. Based on a mythical creature, the sculpture is inlaid with ceramic tiles, each individually created and reflecting an aspect of Belfast history.
Just outside the city centre is the brilliant Ulster Folk Museum – an open air museum featuring recreated traditional Northern Irish buildings including thatched cottages, a school and a farm.
If you're looking for the full Titanic experience, consider staying at the Titanic Hotel which is packed with history and memorabilia.
Recommended by Annabel, Smudged Postcard
Explore More Beautiful Cities
Recent Posts
Return to Travels with Eden Homepage >>>