If you're a nature lover or just a fan of the sea, snorkelling in Greece is a great way to experience a whole new underwater world! The breathtaking turquoise waters make snorkelling one of the best activities to do in Greece – in fact, Greece has some of the best snorkelling in the world. Whether you're in Greece with kids or Greece with teens, this is one of the favourite family activities in Greece that isn't to be missed.
This post may contain affiliate links, which means I may receive a commission, at no extra cost to you, if you make a purchase through a link. Please see my full disclosure for further information.
Does Greece Have Good Snorkelling?
The sea around Greece is warm and teeming with nature, making snorkelling in Greece some of the best snorkelling you'll find anywhere! The snorkelling in Greece spots in this article includes some of the best snorkelling beaches globally, both on the Greek mainland and snorkelling in the Greek islands.
Snorkelling with Kids and Teens in Greece
Families of all ages can get involved with snorkelling and another beloved pastime in Greece, scuba diving. Most of the best places to snorkel in Greece will provide a kid's snorkelling kit and lessons for beginners, including kid's snorkelling masks and kid's snorkelling fins.
The tours we link below are some great ones to pre-book, but don't forget to ask locally about tours and lessons! Some of the best snorkelling in Greece can be done on hidden gem tours that only locals know about.
12 Best Places to Snorkel in Greece
#1 Snorkelling Lefkada
Lefkada is a popular destination for Greek islands snorkelling – in fact, some have claimed it's some of the best snorkelling in Europe! It's a less-visited island in general than others, but it makes snorkelling in Greece even more fun as you're not surrounded by other tourists all the time.
Ammoussa Beach on Lefkada is one of those places where tourist numbers tend to be a bit lower than elsewhere. This is partly because the beach is further away from the nearest town than many other beaches. Couples and families alike will love the two secluded beaches that offer snorkelling, swimming, and all-day fun.
Best spots: Ammoussa Beach, Agiofilli Beach
Snorkelling Gear: There are several places to rent snorkelling gear throughout Lefkada, especially near beaches.
#2 Snorkelling Paros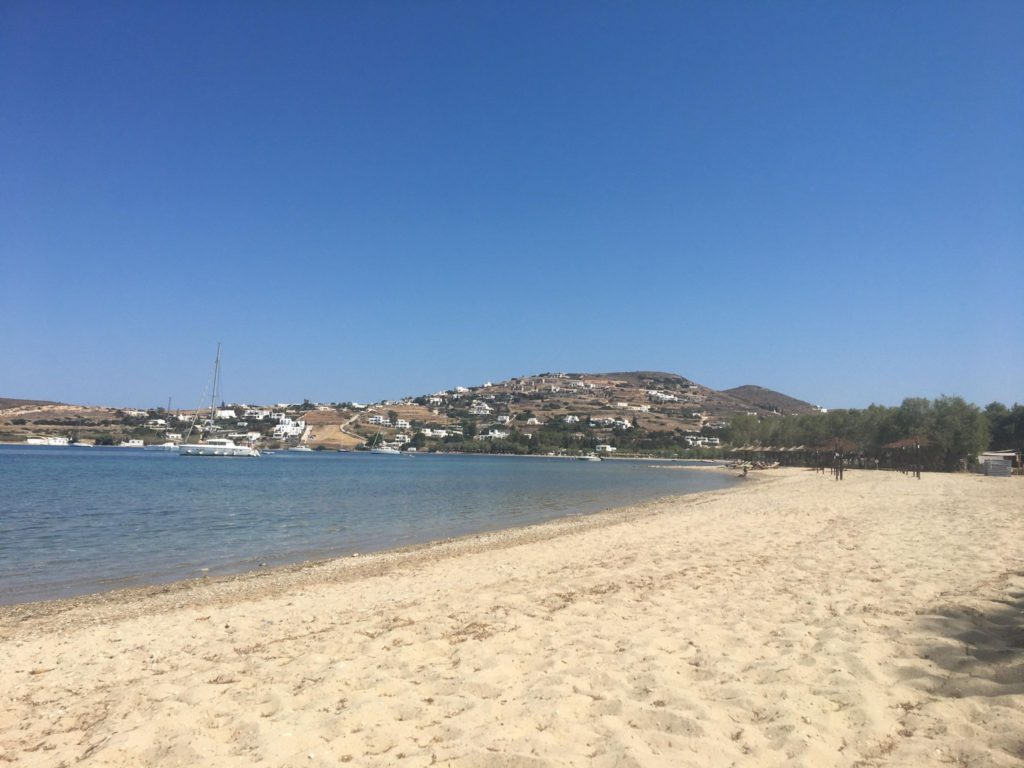 Amazing underwater finds are waiting under the seas in Paros. The Pateronisi underwater cave is filled with stalactites, and you can take off your mask to look around when you get there. The stunning Tripiti reef has another cave to visit.
There's impressive marine life throughout the underwater circuit of the island, too! Next door is another impressive island, so don't forget to check out Antiparos' best snorkelling.
Best spots: Prasonisi, Dryonisi, Pyrgaki bay, Akros Makronisou Gorge, the Beaufighter and Marianna shipwrecks.
Snorkelling Gear: If the tour doesn't provide a snorkelling kit, then there are many places in the centre of Paros and near the beaches for snorkelling Paros style!
Read More:

How to Get from Athens to Paros

How to Get from Santorini to Paros
#3 Snorkelling in Santorini, Greece
Many would argue that this tourist paradise is the best Greek island for snorkelling, and Santorini snorkelling is certainly popular! The water has high salt content, making the diving and snorkelling experience relaxing and different from anywhere else! The island is considered a romantic destination, and the nearby underwater volcano makes it an essential visit for that snorkelling in Greece.
Best spots: Cape Tripiti, Taxiarchis shipwreck, Adiavati reef
Recommended tours:
Snorkelling gear: There are many places to rent snorkelling gear near the coasts of Santorini!
Read More:

One Day in Santorini
#4 Snorkelling Corfu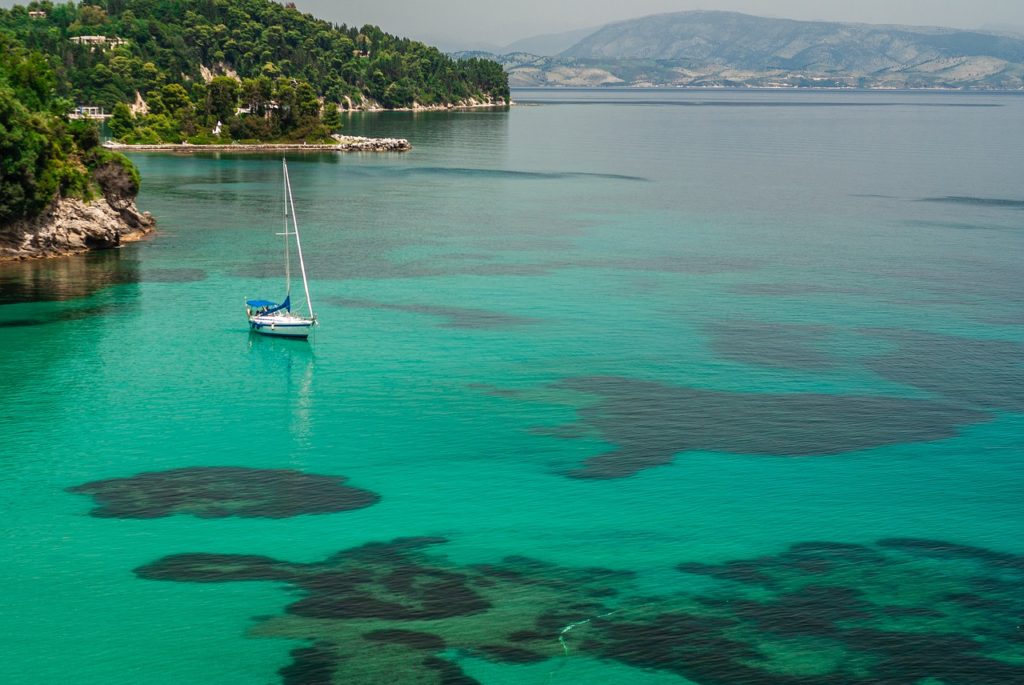 Snorkelling Corfu style is great for those interested in a historic and beautiful island atmosphere! Some of the Corfu snorkelling spots are the most famous in the world. There are coves, caves, beaches, underwater shipwrecks, and more, and the seas are beautiful and warm to explore.
The underwater marvels also place this top in the rankings for the best Greek island for snorkelling – in fact, it's the top island for aquatic activities in general.
Best spot: Avlaki Beach
Snorkelling gear: You can rent or buy snorkelling gear near Avlaki Beach, while some other beaches don't have the option.
#5 Crete Snorkelling
The best snorkelling in Crete is hard to pin down because Crete snorkelling is some of the best snorkelling in Greece. Snorkeling Crete style means exploring the rocky shores and underwater life of Greece's biggest island.
You'll find shipwrecks and even remains of planes! There are amazing snorkelling and diving spots in the Gulf of Souda and from the regions of Kalyves to Georgioupolis. Snorkelling Olous Crete is also recommended when snorkelling Crete style!
You can even go Elafonsi snorkelling nearby.
Best spots: Elefanton Cave, Skinaria beach, Spatha and Gramvousa capes, Volusma beach, Cape Sidero, and Koufonisi. 
Equipment: Gear can be rented all around Crete, both near the beaches and in specialised shops in towns.
#6 Kos Snorkelling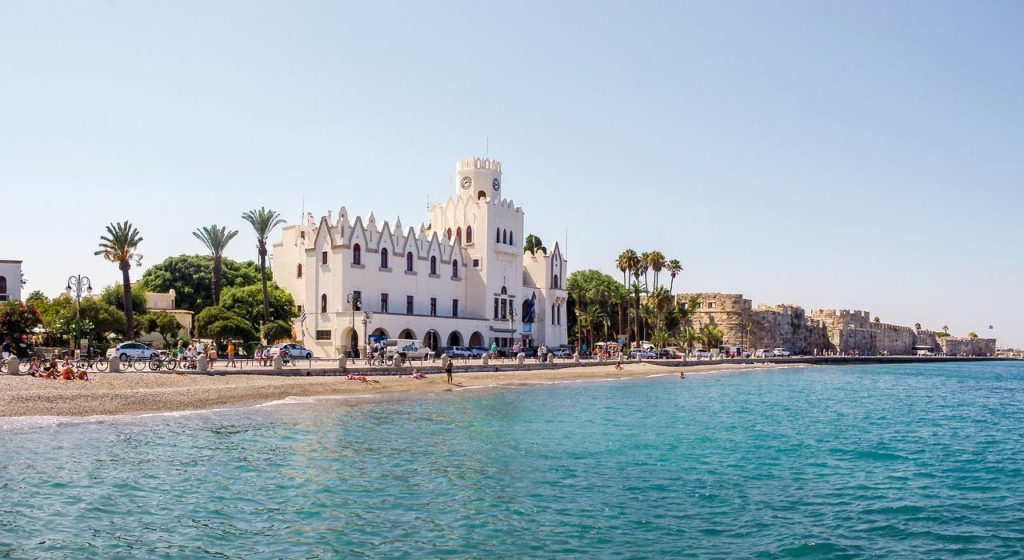 Some of the nicest Greece coasts are found on the island of Kos – all 100 km of coastline! It offers a variety of snorkelling opportunities, from amazing marine life to fascinating underwater rock formations and caves, bubbles from volcanic gases, and more. From the island, you can see Turkey across the sea, and there are many further watersports for boating, swimming, and diving fun.
Best spots: Camel beach, Limnionas beach, Psalidi beach, Paradise beach, Lambi beach
Snorkelling gear: There are options to rent or buy snorkelling and scuba equipment scattered around the coastline of Kos.
Read More:
#7 Naxos Snorkelling
There's one major reason more than any other for those who choose to go snorkelling in Naxos, which makes it unique amongst Greece snorkelling and Greece scuba diving – and that's the amazing undersea sunken ship. The Marianna Wreck sank in 1981 after colliding with the Amaras Rocks. The ship is 100 meters long, and the rear is fully intact – experienced divers can even go inside and see the ship's cargo! Even young and inexperienced divers and snorkellers, though, are able to get close to the ship on a line. There are tons of amazing sea life and natural sights to see as well to the ship.
Best spots: Agios Nikolas Reef, Graviera Reef, Calypso Reef, Marianna Wreck
Snorkelling gear: There are several places along Naxos coastlines to rent equipment
Read More:

How to Travel from Athens to Naxos
#8 Kefalonia Snorkelling
Snorkelling in Kefalonia is unlike anywhere else in Greece. The snorkelling tours on this island take you deep into a natural underwater museum filled with remnants of Ancient, historic, and modern Greece, from war remnants to shipwrecks – including pirate ships!
Kefalonia is also said to be home to several key locations from the Odyssey, and you can see some of the mysterious sights underwater there too. The natural life around Kefalonia includes octopus and eels that live in the wrecks, as well as many more different kinds of marine life! It's also east of Kefalonia to get a boat to nearby islands, and we also recommend snorkelling Zakynthos.
Best spots: Argostoli, Dafnoudi Beach, Emblisi Beach, Myrtos Beach, Xi Beach.
Snorkelling gear: Gear can be rented at many points around Kefalonia, especially near the beaches.
Discover our top accomodaiton reccomendaitons in Kefalonia for families here or discover the best kefalonia beaches. Find out the best things to do in Kefalonia here or even how to travel from Athens to Kefalonia.
#9 Rhodes Snorkelling
The diversity of options, from Faliraki snorkelling at Kathara beach to the pretty swimming sights of Kallithea, makes Rhodes the perfect spot for families on their first snorkelling in Greece adventure.
Many people visit Rhodes each year for its amazing sites both on and around the island! As well as wrecks, natural formations, and marine life, the waters around Rhodes are some of the clearest and most beautiful and gentle for families looking to explore.
Best spots: Ladiko/Anthony Quinn Bay, Kathara Beach, Kallithea Beach, Oasis Beach, Haraki Beach, Stegna Beach, and more.
Snorkelling gear: There are several snorkelling rental options and diving clubs and academies on the northern tip of the island near the city of Rhodes. Several also are scattered down the northeast and some lower east coast of the island. It might be harder to find elsewhere, but don't forget to check!
#10 Halkidiki Snorkelling
The stunning underwater sites of Halkidiki are not to be missed. As well as a variety of wildlife and undersea scenery, you'll find remains of ancient civilisations just under the surface! In fact, if you explore the harbour at Toroni with your snorkelling mask, you'll find a large portion of an underwater city that once stood tall above the waves over three thousand years ago! You'll find other underwater treasures wherever you look.
Best spots: Porto Valitsa, Pirate Bay, Porto Koufo, Erika Underwater Cave
Snorkelling gear: Gear can be rented, and instructors can be found dotted all over the shores at Halkidiki
#11 Snorkelling in Mykonos
Mykonos is a party island! Compared to the hustle and bustle of the party island, its underwater scene is like a whole other world! If you're on the island's southwest, expect buzzing beaches, celebrities, and big spenders all over. To the northeast, though, where it is quieter, you'll find some of the most amazing snorkelling and swimming in Greece.
Best spots: Lia beach, Agios Sostis beach, Paralia Kalo Livadi
Snorkelling gear: The shores and beaches are filled with scuba and snorkel rental places all around Mykonos.
#12 Milos Snorkelling 
Milos is a highly popular location for snorkelers, swimmers, and divers, especially because of its unique geology with huge white stone stacks that plunge into the sea and sheer cliffs and beautiful grottoes. The two main towns of the island on the western coast offer easy access to many of the amazing inlets that are great locations for snorkelling. To get to other parts of the island, it's best to go by boat – with snorkelling trips too!
Best spots: Tsigrago beach, Paralia Agios Ioannis, Kleftiro, Sarakiniko, Papagragas Caves
FAQ
More on Greece