Taking a trip to Australia with kids is one of the best ways to bond and spend time together as a family. With Australia's modern amenities, English first language and well-developed tourism trail it is a suitable destination for almost anyone – even those travelling with kids.
Regardless of age or interest, a family trip to Australia is sure to be a hit. From golden beaches, cosmopolitan cities and interesting animals, you will be spoilt for choice and will come away with a lifetime of memories. 
This post may contain affiliate links, which means I may receive a commission, at no extra cost to you, if you make a purchase through a link. Please see my full disclosure for further information.
Top Places to Visit in Australia with Kids
The following are some of the best places to visit in Australia with kids:
#1 The Great Ocean Road
Located just 90 minutes from Melbourne, The Great Ocean Road is a legendary drive one of the best places to visit on a family trip to Australia.
This picturesque road is 243 kilometres in length and dotted with iconic attractions like the Twelve Apostles and the Grotto, pristine beaches, and waterfalls. 
Given the plethora of outdoor activities, this destination is well suited to active families. If your little ones have never seen a koala before, we suggest you embark on the Kennett River Koala Walk. This short trail is known for its abundance of wild koalas which can be spotted in the trees above, as well as native colourful birds.
#2 Broome
Located in Western Australia and known as the Rubibi among the local aboriginal people, Broome is a remote beach town known for its incredible scenery, rich history, and a plethora of outdoor activities. 
Cable Beach is a 22-kilometre beach in Broome and one of the town's main attractions. You can swim or relax on the beach here, and there are even sections of the beach you can drive on to with an appropriate vehicle. However, one of the most iconic things to do at Cable Beach is to take a camel ride at sunset. 
For a bit of culture, stop by the Broome Historical Museum. Here you can learn all about the town's pearling history. You will be shocked by many of the stories. Otherwise, just 6 kilometres from the town is Gantheaume Point. Here you can climb along the rocks and at low tide, see real dinosaur prints etched into the rock.
#3 Sydney
Sydney is the capital of New South Wales and perhaps Australia's most well-known city. From the iconic Sydney Opera House to Taronga Zoo with it's Sky Safari cable car, there is something for every family holiday to Australia. The Art Gallery and Powerhouse Museum are all children friendly. 
For an inner-city beach day, head to Bondi Beach in Sydney. Lounge on the beach, try local restaurants or go surfing. If you don't feel like going out into the open ocean, then stop by the Bondi Icebergs pool.
Related Post | Where to Stay in Koh Samui, Thailand for Families
#4 The Great Barrier Reef
The Great Barrier Reef is a UNESCO World Heritage Site and known the world over for its diverse marine system. Found off the coast of Queensland, near Cairns, it has over 3000 independent reefs making it the largest coral reef in the world. 
With that being said, it is an excellent place to experience snorkelling and scuba diving. However, if you are travelling to Australia with kids too small to don a snorkel set, then you can take a glass-bottom boat ride instead. 
#5 Kangaroo Island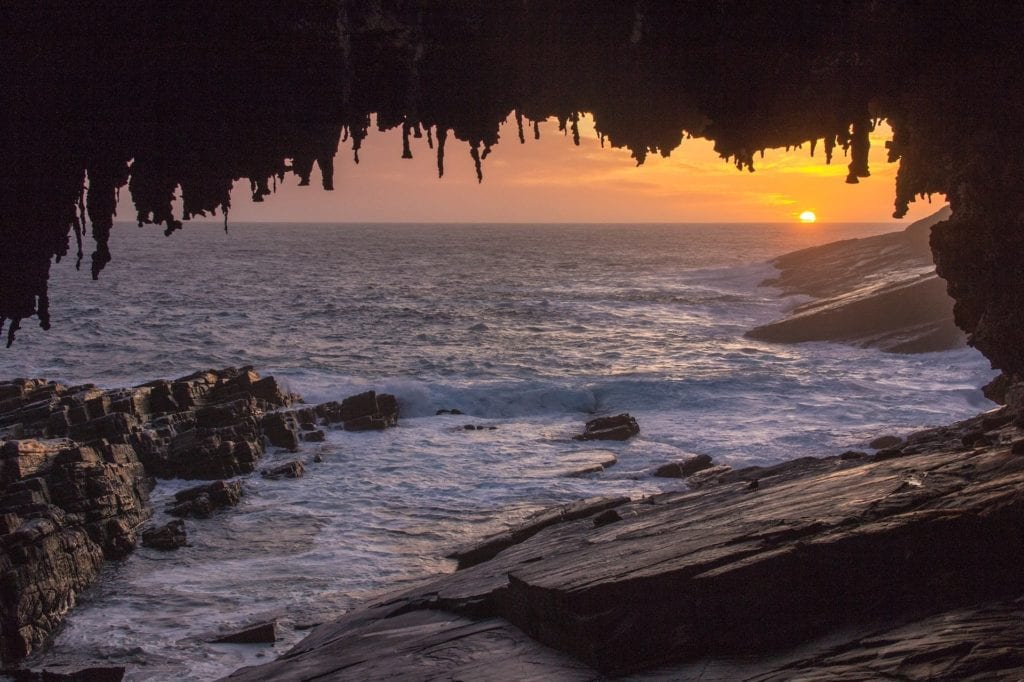 The exploration of Kangaroo island is perfect for wildlife loving families travelling to Australia with kids. Here you will find everything from kangaroos to sea lions, koalas, and native birds all living within less than 4500 square kilometres. 
Don't miss visiting Flinders Chase National Park. It is one of the best things to do on Kangaroo Island. Here you will find interesting geological attractions like Remarkable Rocks and Admiral Arch. The latter is known for its stalactites.
If you or your kids are up for an adventure, then Little Sahara is a must-do. This dune system is the ultimate place to try sandboarding.
#6 Lorne
Lorne is a polished beach town found along the Erskine River in Victoria. Here you will find a diversity of restaurants, shops, and art galleries, as well as lots of Great Ocean Road beaches to explore. 
Main Beach is located in the centre of town and has plenty of social amenities like free parking and picnic areas with BBQs. The waters are typically calm here, but for added safety, the Life Saving Club patrols the beach in the summer.
Active families will like walking along Lorne Pier or up to Shelly Beach. Otherwise, surfing is a popular sport in Lorne. Just outside of town is Teddy's Lookout. This incredible lookout point has sweeping views of the surrounding hills, the ocean and the St. George River emptying into it.
#7 Rottnest Island
Rottnest Island is a picturesque island located just off the coast of Western Australia. It is a short boat ride from Perth and boasts 83 spectacular bays and beaches. The Basin is one of the best points for snorkelling.
Besides its natural beauty, Rottnest Island is known for being the home of the "happiest animal on earth". The quokka is a small marsupial that has an ever-smiling face. They are abundant around the island, and often you will see tourists stopping to take a selfie with them. 
There is not a lot of infrastructure on the island and cars are forbidden so prepare to take the public bus or go on two wheels. Most visitors rent a bike to explore at their own place. 
#8 The Gold Coast
The Gold Coast is a haven for theme parks, beaches and nearby hiking trails. Here you will find Dreamworld, Movie World, and Wet' n Wild among other top theme parks in Australia. They are great to visit with little ones.
Some of the most famous beaches are Surfers Paradise, Nobby Beach and Main Beach. They are characterised by their white sand, turquoise waters and upbeat vibe. 
When you need a break from the beaches on your family trip to Australia, visit Lamington National Park. It is carpeted in an ancient rainforest and has a ton of great hiking trails.
It doesn't get much better than a family trip to Australia. If you are visiting, don't miss these top destinations to maximize your family fun. 
Plan Your Trip
>> (opens in a new tab)" rel="noreferrer noopener sponsored" class="ek-link">Find Cheap Flights to Australia >>>
>> (opens in a new tab)" rel="noreferrer noopener sponsored" class="ek-link">Find Family-Friendly Accommodation >>>
>> (opens in a new tab)" rel="noreferrer noopener sponsored" class="ek-link">Find Car Hire Deals >>>
---